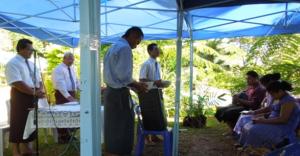 The Sabbath keepers continue to return tithe and offerings to the Samoa Tokelau Mission (STM) as per normal practice in spite of the fact that they are not receiving any pastoral support or ministry services from the STM. A bank account has since been set up in Samoa for people wanting to make a donation to support the few SDA Sabbath keepers in Samoa who are left to provide for their own spiritual growth and development. Below are
one renewed request and three new ones:
SO'OTAGA MISA SPECIAL APPEAL:
So'otaga Misa is the daughter of Tua'oima'alii Numera featured in Sabbath Keepers Network issue #15. With the help of 6 donors early this year, SKN was able to raise enough funds to help So'otaga with a return air ticket, travel expenses and school and boarding fees for the 1st Semester of the first year of the Business Diploma program at Fulton College, Fiji. Because of her father's funeral last Monday, 23rd July, So'otaga returned to Samoa using her end of the year return airline ticket. Unfortunately, we have not been able to raise enough funds to cover the 2nd Semester; it was now up to So'otaga's family to pay for the rest of her studies in Fiji this year. We recently received an email from So'otaga that she arrived back in Fiji on Saturday, 28th July, 2012, with the help of a "Good Samaritan" in Samoa. The 2nd Semester has begun, but without any school fees, only a prayer and determination to fulfill her deceased father's wish to get a tertiary education.
Assists SKN with outreach program in Savaii, including support for the Puapua group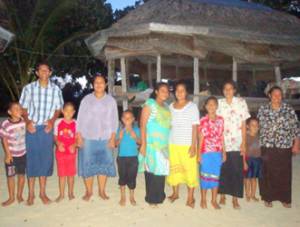 Funding internet setups & connectivity for a youth online Bible study program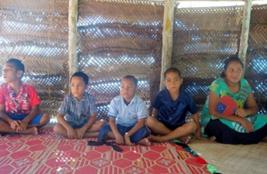 Supports SKN activities, including compilation of reports and photos from Samoa
Make a Donation:
 A Sabbath Keepers Support Fund has been set up to support those that are making a stand for God's Sabbath. We will issue you a receipt if you can put a reference when depositing funds so that we can identify your donation. Donors can remain anonymous should they wish. The account number is given below:
Account Name: Sabbath Keepers Support Fund
Account # 2000590519
Bank: WESTPAC BANK
Branch: APIA, SAMOA
Postal addr: P.O. Box 3576,
Apia, SAMOA
Swift Code: PCOBWSWS
Street Address: Lalovaea, Apia, SAMOA